Here's a summarized article highlighting all major product updates rolled out during Jan. 2023.
January 2023 was an excellent month for Middleware; We shipped the most code and products. In addition, this month was the kick-off YC W23 batch, and we closed our multiple paid customers.
What's New in Middleware?
1. Custom dashboard
Customer dashboard where you can build a dashboard by drag and drop interface. We support all the metrics data in that right now.
Build a dashboard with no query language or coding and see the data that matter most to you.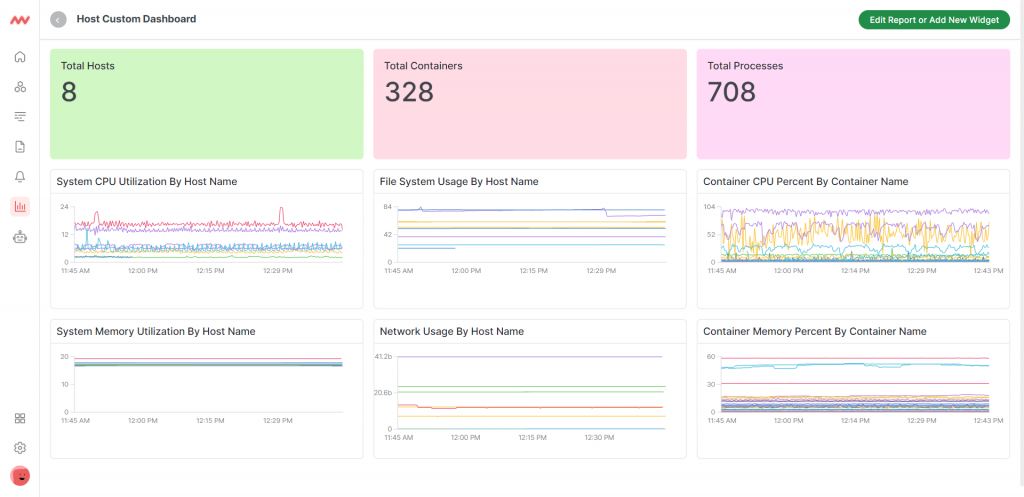 2. Cloudflare worker support
We start supporting cloud flare workers to install so you can collect all the traces and logs of your application and monitor the health and performance of your Cloudflare workers and load balancing utilities.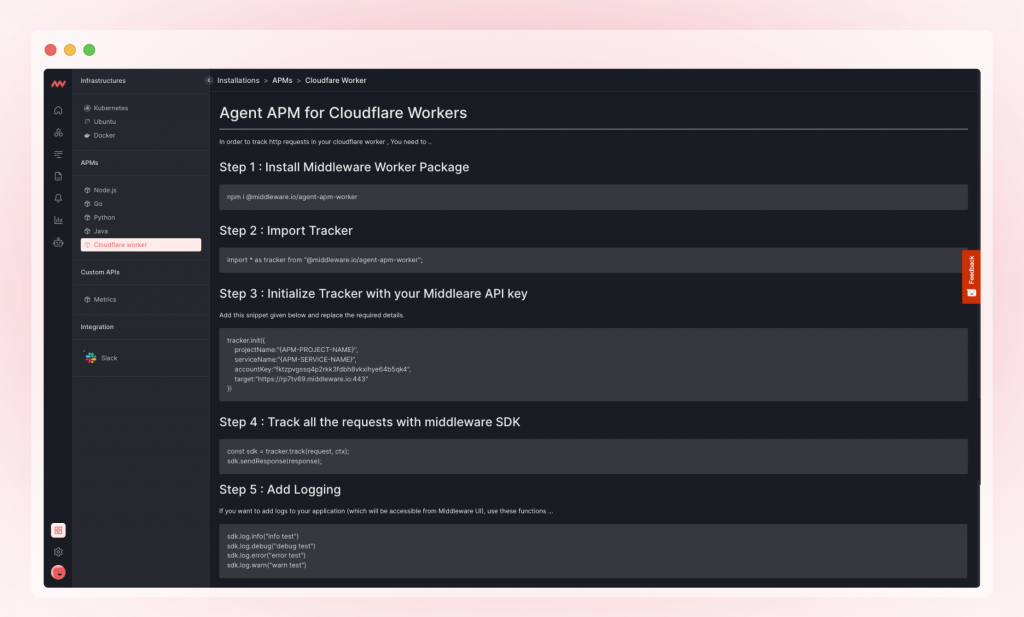 3. Custom metrics
We support custom metrics from your infrastructure, and you can create a custom metrics dashboard. We are entirely free to collect custom metrics and create a dashboard. There is no extra cost for that.
Add custom metrics by following these steps: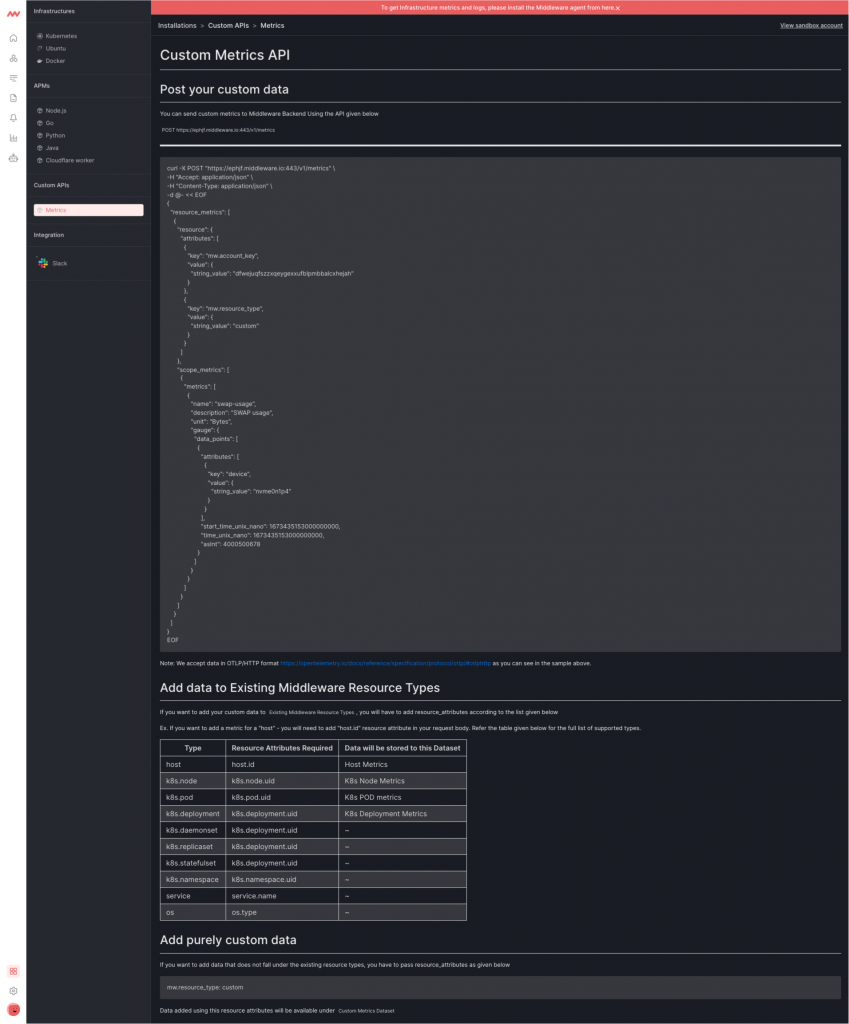 Once Custom metrics are added, you can visualize them by creating a custom report for those metrics. While creating a custom report, you can select your metrics and visualize the data.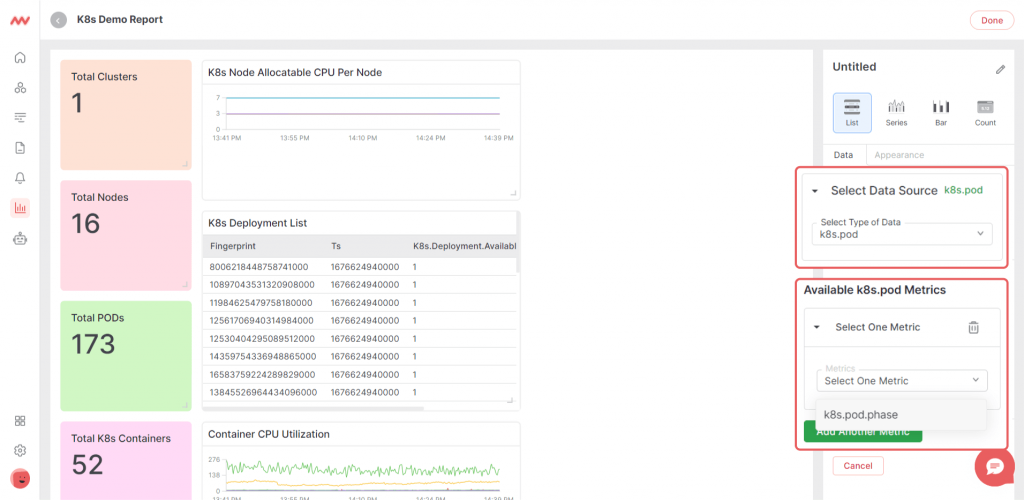 4. Error traces
We start supporting error traces in the APM tool. Error Tracking enables you to reason about errors at a higher level—and investigate more effectively—by automatically grouping application errors.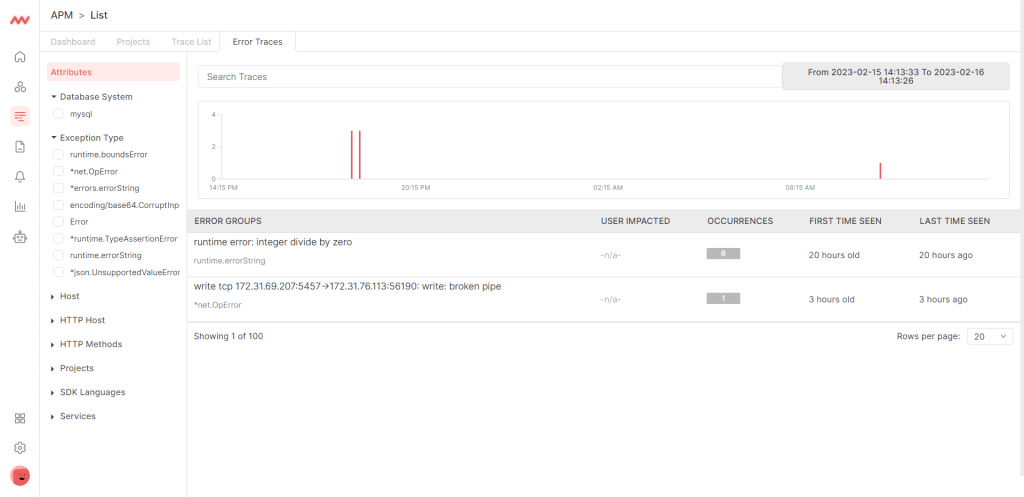 You can get the context you need for root cause analysis—and reduce your mean time to resolution.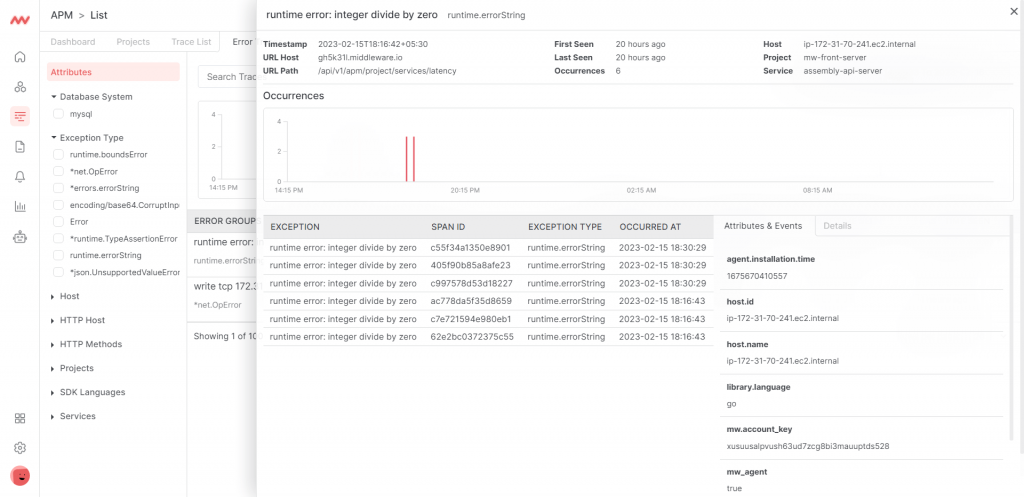 5. Default alerts
With default alerts, you can start alerting on critical monitoring data from your environment, so you can focus your attention on growing your business—without worrying about undetected problems in your ecosystem.
You can customize these alerts and set thresholds based on your needs.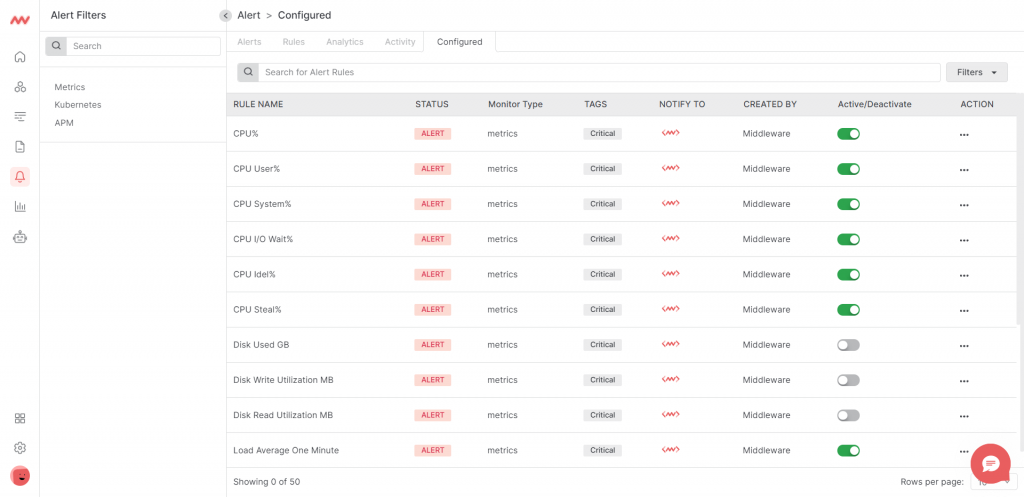 6. Slack integration
Integrate slack with Middleware and get all the alerts on your slack workspace. Set the necessary permissions by clicking on slack in the integration section.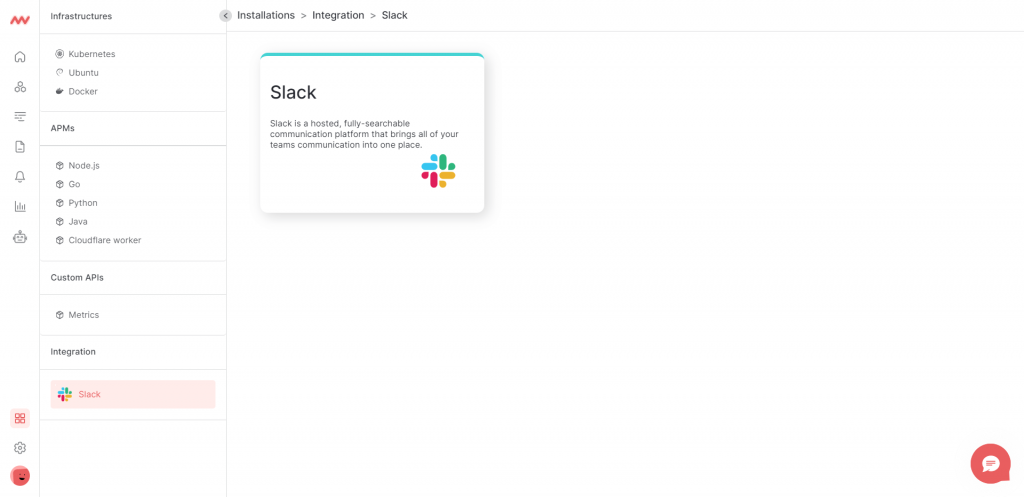 Once it's done, you will receive alerts in your selected slack channel, and it will look something like this: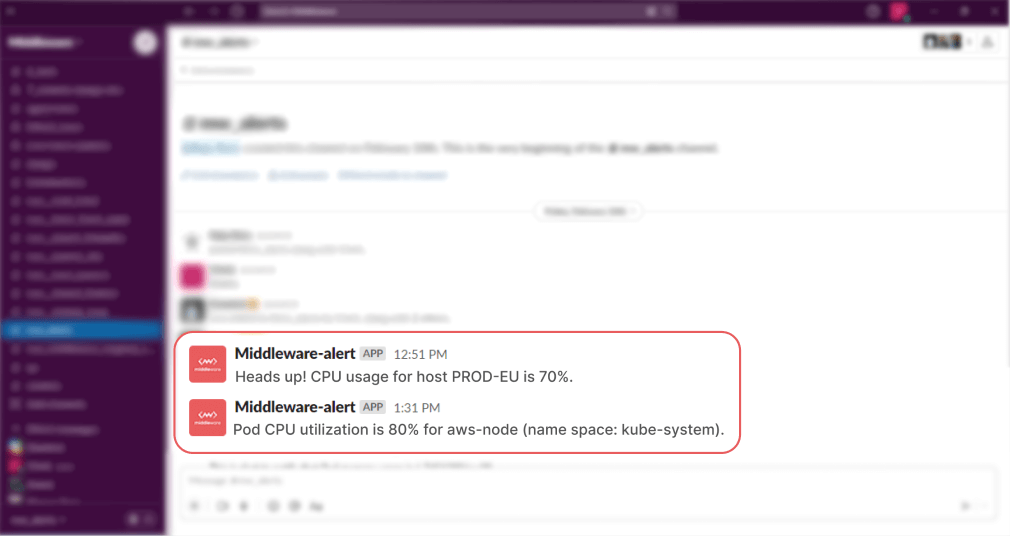 How are we doing?
Please keep us updated on your Middleware experience. Have a query? Didn't like any particular thing? We are all ears…
Fill out the contact us form or chat with us using the live chat option on the home page.
You can contact us using the same contact us form if you have any specific feature requests.