We have released key features, including AI-based Insights, performance enhancements, and UX improvements.
See what's new in March 2023!
1. Middleware advisor (AI-powered insights)
Middleware AI detection will detect all the issues from infra and applications and give better and more detailed recommendations for fixing them.

To view AI-based insights and recommendations, follow these simple steps:
Go to "Advisor" from the left menu
View issues and recommendations with the impacted resource in the table.
Click on any issue and see detailed recommendations with steps to fix that issue.
2. Trace PHP applications
Once PHP APM is installed, it provides you with distributed tracing to visualize the full execution path of requests and detailed performance metrics for each of your services, endpoints, and database queries.
Install the PHP APM with easy steps.
3. Single script installation
You can collect all the data from the application and infrastructure, including Metrics, Logs, Traces, Events, Errors, Kubernetes clusters, and app running into it, with one script and without giving a lot of resources to our agents.
Get started with one script installation.
4. UI updates
Here are some improvements in our internal systems to foster & improve the user experience:
i) Trace profiling
View the trace's details in the timeline, including the time it took for each step and the execution time.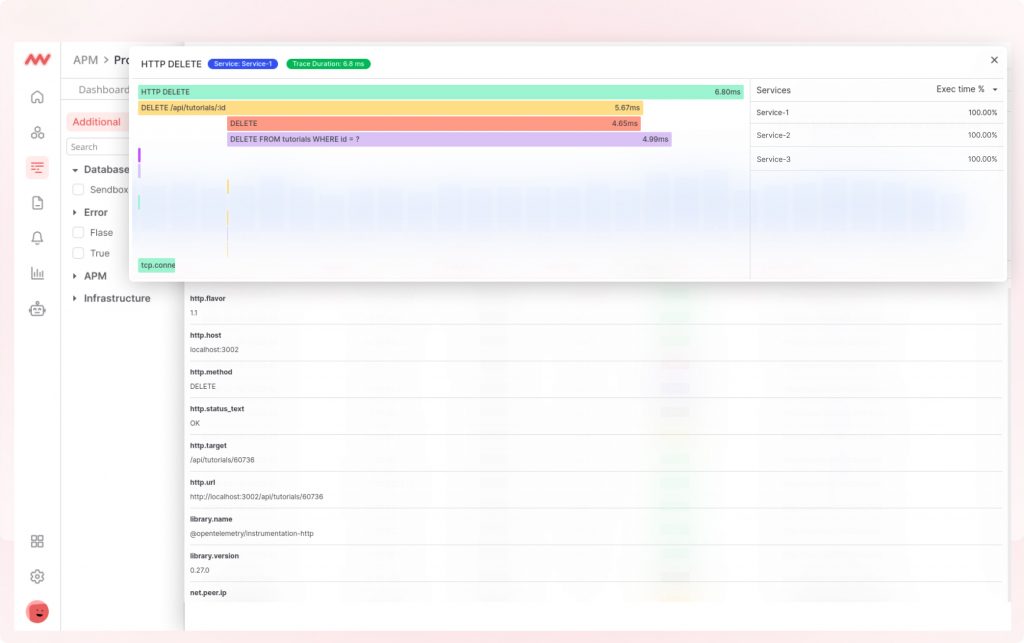 ii) Custom Dashboard
Create your custom dashboard with the data that matter most to you in just a few steps.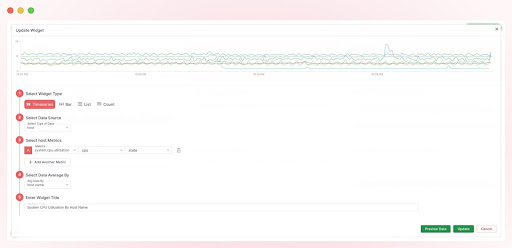 That's all from last month. Subscribe to our newsletter for weekly product updates and recommended reads from us.