APM is Dead? Observability is the new normal
451 Research surveys revealed that 36% of organizations have migrated from traditional APM to observability tools. Know why they accepted observability as the new normal!
What is the whitepaper about?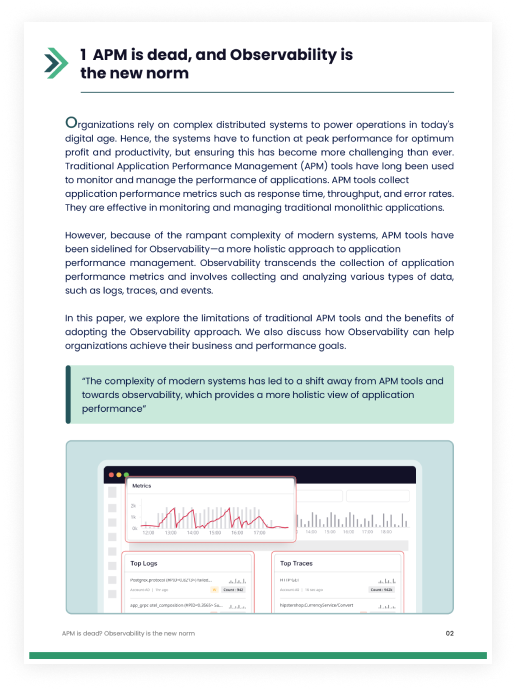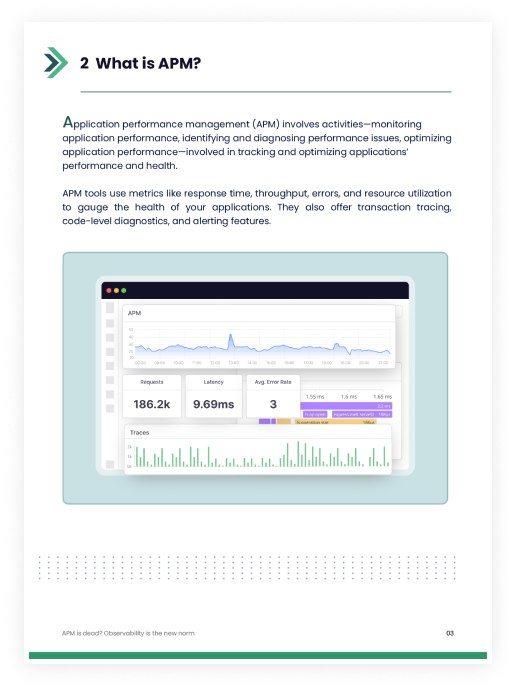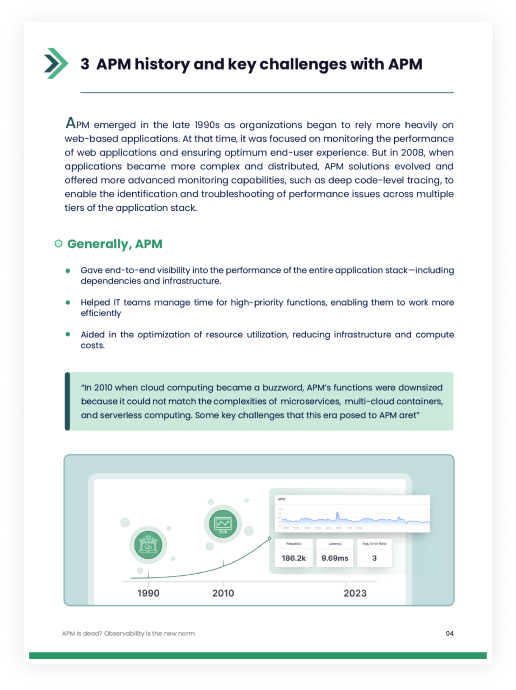 Empowering Systems with Observability Platforms
Discover how organizations are unlocking insights, improving user experience, and driving optimal performance using Observability platforms over traditional APM tools.
What to expect?
What is APM? And why it's not a wise choice in 2023
What is Observability?
Does Observability replace APM?
How to choose the right Observability tool?
Why Middleware is the right Observability platform for your business needs.