Cloud native Observability: The new normal for Enterprises
According to reports, by 2025, 70% of new applications developed by organizations will be cloud-native. It's the high time to switch to cloud-native observability!
What is the whitepaper about?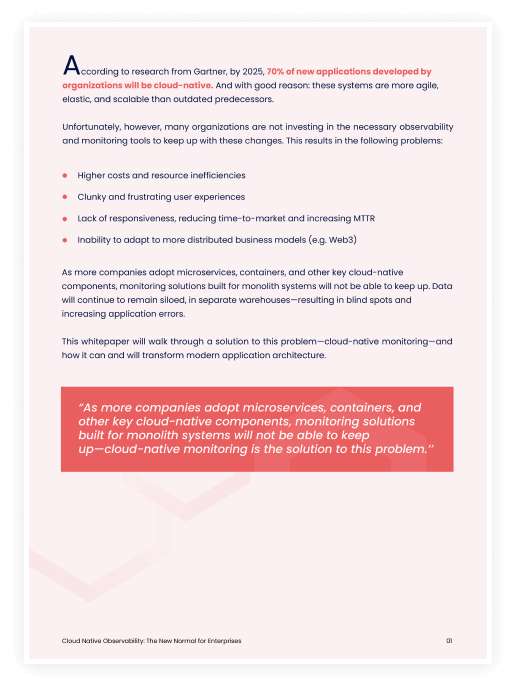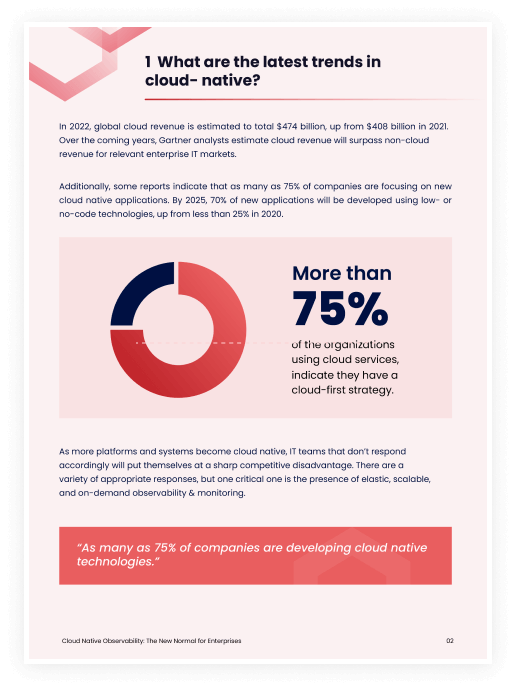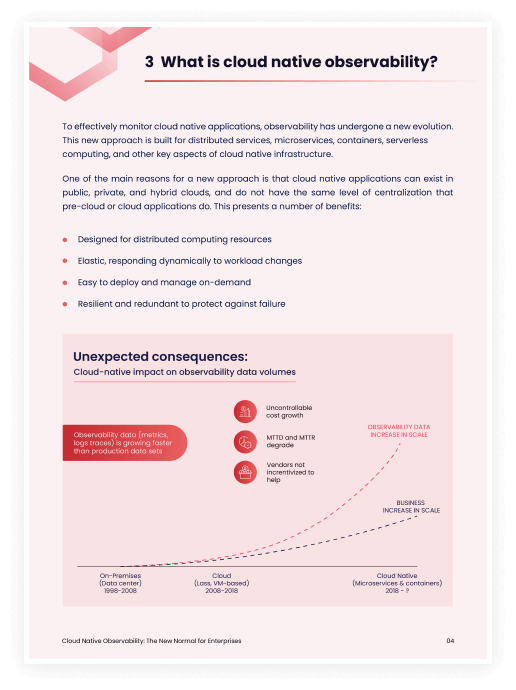 Cloud Native Observability: A solution to gain better visibility in distributed systems
Cloud Native Observability is the next big shift in the cloud industry. But is your organization ready for it? What are its benefits and challenges? Let's read this whitepaper to know!
What to expect?
What are the latest trends in cloud-native space
How is cloud native observability different from legacy approaches?
What is cloud native observability?
How enterprises can overcoming cloud native monitoring challenges?
How Middleware can help